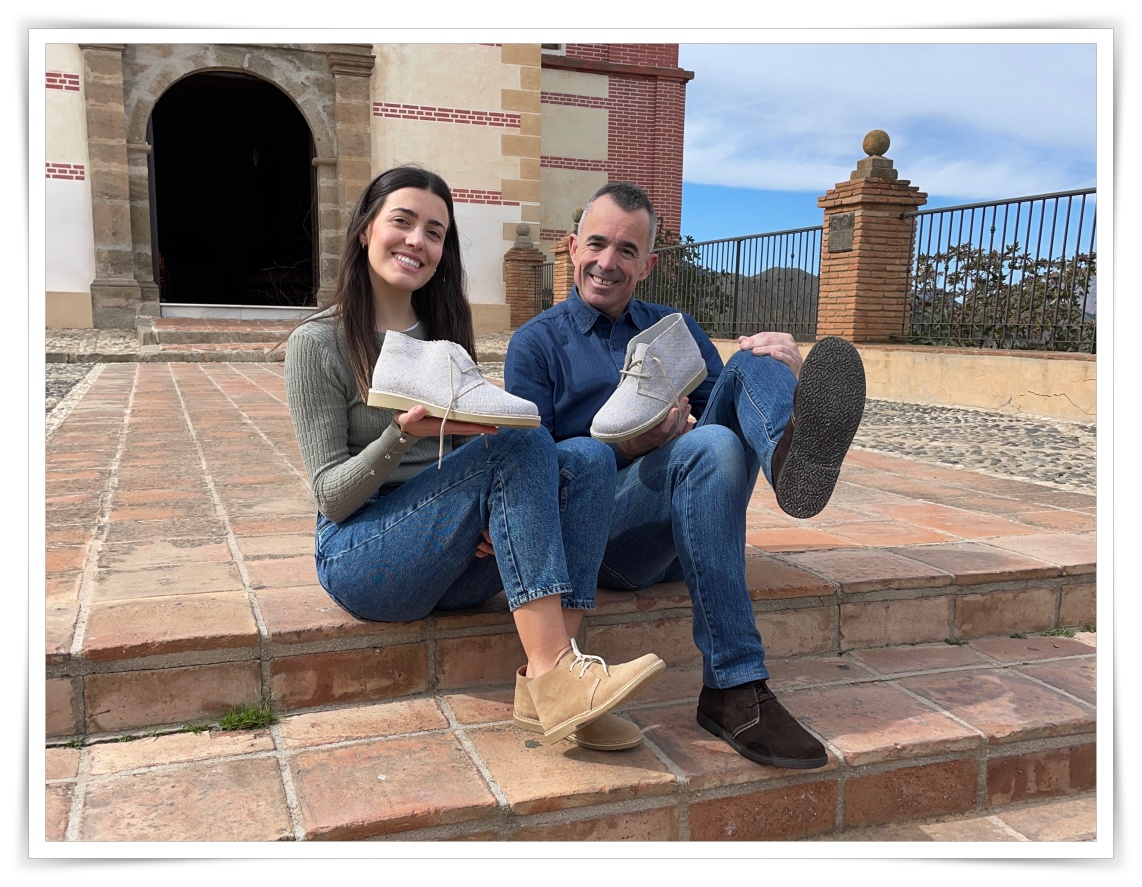 Since I was a child I have dedicated myself to making shoes and selling them in my family's stores. I don't know how to do anything else and I would like to continue like this all my life. I love retail and dealing with people. You can learn a lot by paying attention to the needs of people.
My name is Pedro Cruzado and in 2011 I started this project called Autenticasbotas to sell these desert boots online. Now we are a great team with great enthusiasm and desire to continue working, with Cristina at the head of this great group.
OUR MISSION
Our mission is that this product, which we love so madly, can be sold in any corner of the world. It would be a pride for us to be able to say how far they have come! And it has already done so to many countries on all continents. We don't focus on the best numbers in the profit accounts, it is love for this work and that everyone can have these boots at a price that seems like a joke for the great quality they have.
ARTISAN MANUFACTURE
It's still an art that is made by expert hands working almost as in the past. The cutting of some leathers is still done by hand, and the soles are not prefabricated blocks ready to be glued: they are sanded after assembly with the old system called "desvirado". All this and more details make it a slow product to manufacture compared to more modern systems, but those manual processes are one of our trademarks. What makes us different from most.
WHAT IS IMPORTANT TO US
The values of this company are to always treat people as what they are, not as numbers. We can serve you on a Saturday night or a Sunday at bedtime. You have a problem or question and we are here to solve it for you as quickly as possible. And that your orders receive them quickly. How we would like them to treat us.
EVERY TIME, FURTHER
Step by step we are overcoming the obstacles that are placed in front of us. Proud to have regular customers in Canada, Finland, Russia, Ukraine, Australia, Mexico, Egypt, Philippines, Bosnia, Indonesia, Kazakhstan, Jersey, Brazil, New Zealand... to be able to deliver their orders in 9-10 days, with the There are problems in those customs, where they complain that orders sometimes take more than a month, and we do it in less than half!
CHALLENGES
Our next challenge is that you, who are reading this, buy a pair of our boots. The rest comes alone, because you are going to love them and you will repeat them in various colors, in addition to telling your family and friends about it. You will be "hooked" on our boots. These are more than just a part of the outfit. These are a way of being.