Queen Bag in navy color
Flap wIth metal closure.
Pocket inside.
COMPOSITION:
suede leather
MEASURE:
5,1 high x 6,7 wide (inches)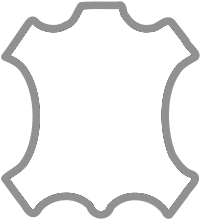 CHECK YOUR SIZE
Here you have our size equivalency table for these boots.
CHANGE & RETURN POLICY
So simple that to change them you don't have to leave home. We take care of everything.
ALWAYS URGENT SHIPPING
We send your order so that you receive it in a few days. Because we know you want it now.
Suede leather bag in navy color.
The "Queen" model has been designed by us to be your favorite. An ideal size to carry everything you need in a small space, without having to wear a large bag. It has an inside pocket, always having everything at hand.
The interior is accessed by lifting the flap, fastened with a metallic closure that combines very beautiful. The shoulder strap is very comfortable, because it is also made with the same suede leather. Light and flexible, you can knot it to make it a little shorter or around the waist, type fanny pack.
Get this bag of small size with high performance and high quality material.